Hi, I'm Natalie.
From the time my daughter was 2 weeks old, I knew I needed serious help. Within weeks I'd read every sleep training book I could get my hands on to try to figure out how to get my little girl to fall asleep on her own, and stay asleep through the night. Using my political science background, I analyzed all of the research, and scoured the web nightly. It was a rough 3 months, but with persistence, trial and error, and determination I finally figured out the perfect system for my baby.
I started helping my friends by teaching them my method, and the word got out. Quickly. After 8 years of consulting over 5 thousand families around the world, my method has been proven to be safe, scientifically-supported, caring, intuitive, and best of all – it works. And fast!
My life's work is helping parents empower their children to get the sleep they need to grow up healthy and happy. I know how important sleep is for every member of the family.
Sleep is not a luxury, it is a necessity to thrive. And I want your baby and family thriving!
If I'm not on a consult, emailing, or texting my clients around the clock, I love spending time with my 2 kids and husband out and about in Portland, Oregon where we live. I also love karaoke with friends, dancing, shopping, reality TV, and cooking (I even went to culinary school!).
If you want to know more about what my clients are saying about me, check out my Yelp, Facebook, or Google reviews!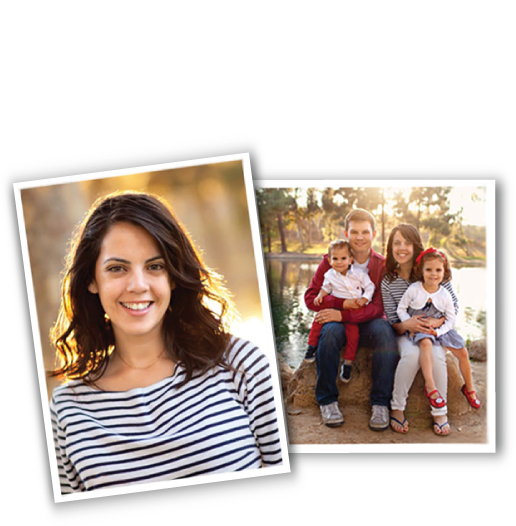 My Vision
I've worked with families all over the world for the past four years, helping many babies get the sleep they need, both during the day and at night. I have developed an approach that combines techniques from popular sleep training books, and, most importantly, a lot of my own experience, for a truly unique approach to sleep training. Parents have come to me to help tackle issues like reflux, short-napping, early-waking, trouble through sleep transitions, not sleeping through the night, and everything in between.
Together, we'll come up with a highly customized plan that
addresses your family's specific needs & challenges.